Laser Skin Resurfacing
The Fotona Laser - Non-invasive Laser Resurfacing
The most advanced laser on the market
Book Now
Varicose Veins
How does the treatment work?
By using laser energy the treatment targets the inside of the vein, penetrating 5-6 mm into the skin, forcing it to decrease in size and seal shut. This allows the healthy veins around the now closed vein to reestablish normal blood flow to the treated area. To ensure long-term efficacy, the Nd:YAG laser light targets the vascular feeding system. The treatment ensures minimal patient discomfort.
How safe and effective is the treatment?
Because healthy veins supply blood to the affected area, the body's immune system discards the dead tissue like it would with a bruise. According to Fotona, "over 75% of patients with deep hemangiomas that are treated with Nd:YAG lasers see a dramatic regression in the lesion".
 Warts
At INOVO we treat a wide range of warts and moles using Fotona's Er:YAG and Nd:YAG lasers. The laser is absorbed and activates coagulation of blood vessels that feed the wart. The laser penetrates deep enough to even pass through calloused tissue (necrosis). The treatment has antibacterial properties for fast healing and to diminish the likelihood of it recurring.
What is Fotona?
Fotona  is a series of Synergistic, non-invasive laser treatments of both the exterior face and interior oral cavity, enabling full thickness contraction of collagen for persistent tightening and volumization (wrinkle reduction) without injectables.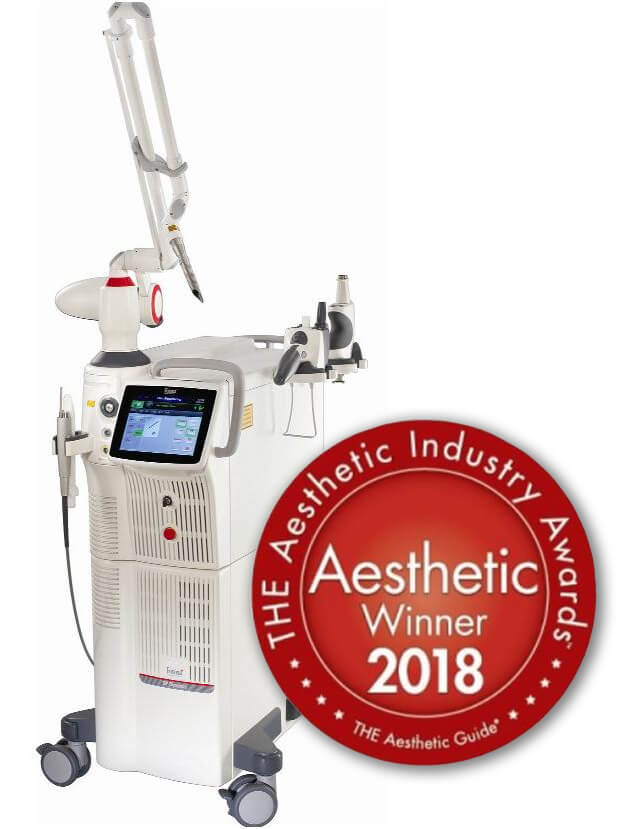 Fotona SP DYnamis
The Fotona Laser is the best on the market. It is currently the only laser in the industry capable of treating all skin types. It has the programming to adjust to more than 60 treatments, ranging from acne scars to vaginal tightening, to toenail fungus. The Fotona Laser is the most high-end laser technology in the industry to date. It is to this fact, that it received the 2018 Aesthetic Winner's badge.
Laser Skin Resurfacing
Fractionated for Trauma Scars, Acne Scars, Surgical Scars and Stretch marks (mommy makeover).