Grow the hair you've always dreamed of!
Our Hair Regrowth treatment, combining PRP injections, microneedling and laser hair stimulation, is a proven and effective hair loss solution for both men and women.
Minimally invasive treatment
Low cost compared to hair transplant surgery
No major side effects
Very little downtime
Eliminate those bald spots and grow thicker, more voluminous hair.
Our methods are based on the latest scientific research in the field of hair restoration, using state-of-the-art technology:
Platelet-Rich Plasma (PRP) injections
Microneedling with Beauty Booster™
Laser Hair Stimulation with the Fotona Laser
See if our Hair Regrowth Treatment is right for you!
Get Your Consultation Now
It's easy to get started, just fill out the form below and we'll contact you to discuss your options! Or, you can feel free to give us a call today at our clinic in Ottawa: (343) 307-6196
Innovation and Excellence
We are a renowned medical clinic in Ottawa run by fully licensed and professional MDs
We offer the latest technologies and procedures
We offer a holistic approach to serving our patients
We bring experience, care, and artistic skill to all of our treatments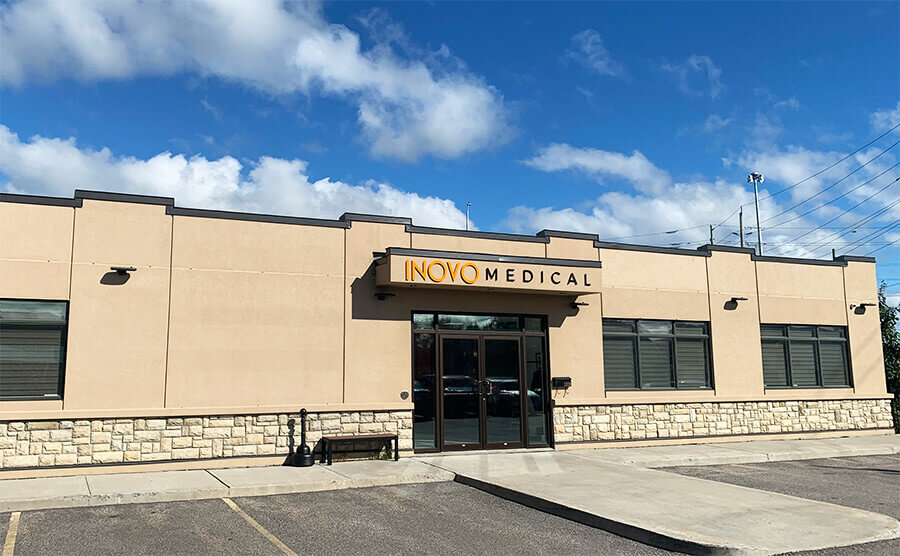 How does the treatment work?
The PRP Hair Regrowth treatment uses the platelets found in your own blood plasma.
The treatment begins with a local anaesthesia to the scalp before we take a blood sample from you.
We centrifuge the blood, separating out the platelets.
We then inject the PRP into the scalp where the hair is thinning, stimulating the dormant hair follicles. In addition to traditional injections, the Beauty Booster™ injection device is used for precision and depth, and to keep discomfort and downtime to a minimum.
Finally, we also highly recommend a low-dose Laser Hair Stimulation with the Fotona Laser, to further stimulate growth.
PRP continues to show promising results in the field of hair restoration. Researchers Elie M. Ferneini, Daniel Beauvais, Concetta Castiglione, and Moniek V. Ferneini did a study summarizing cosmetic treatments showed that PRP injections showed increases in the production of collagen fibers – increasing the elasticity of the skin, increased formation of blood vessels in the scalp, and increased skin thickness at the areas of alopecia.
See the latest research to learn more, and check out before and after images below!
Want to see if our Hair Regrowth treatment could help you grow the hair you've always wanted?
Now's the time – Get 50% OFF when you book in the month of August!