SAY HELLO TO CHEEKS UP.
THAT STAY UP!
What is a Sihouette InstaLift?
A non-surgical facelift procedure using biodegradable threads that instantly lift your:
Jowls
Nasolabial folds
Jaw line
Upper (double chin) and lower neck

It doesn't require general anaesthesia (a topical anaesthesia is applied for your comfort).
I

mmediate results are seen with minimal down time and can last up to 2 years. 

U

ses the only

absorbable suture that is FDA approved by Health Canada for facial cosmetics!
A TRANSFORMATION THAT'S
UPLIFTING . NATURALLY.
Micro-Suspension Technology™
How does Micro-Suspension Technology™ Work?
Silhouette InstaLift uses absorbable micro-cones to instantly lift ageing and mid-facial skin, including sagging cheeks and nasolabial folds, on your face. The procedure activates the production of natural collagen that gradually boosts volume over time for up to 2 years. Achieving the look you want without surgery or fillers.
See if Silhouette InstaLift is right for you!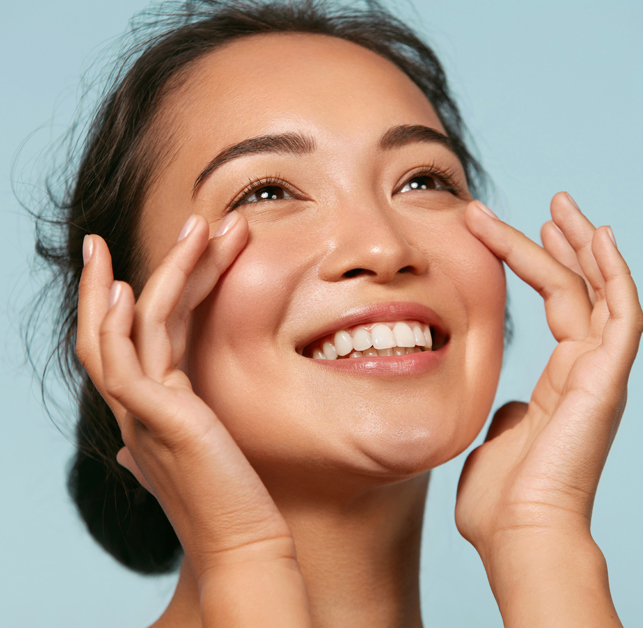 LIFT WITHOUT SURGERY. VOLUME WITHOUT FILLER.
IN-OFFICE. IN UNDER AN HOUR.
InstaLift is done at Inovo Medical office and takes less than an hour. The treatment also has minimal downtime with most signs of treatment (ex: bruising, swelling, and tenderness at the treatment site) dissipating within 24–48 hours.The threads contain low inflammatory properties, minimising side effects and slowly degrade over time without causing swelling or nodules. 
You'll notice an immediate lift in your cheeks and mid-face thanks to InstaLift's Micro-Suspension Technology™. Its bi-directional cones will keep your mid-facial skin in an elevated position. As time goes by, your body will stimulate its own natural collagen production for a more youthful appearance.