Penis Girth Enlargement
Increase girth and thickness with minimally invasive penis enlargement injections using a safe, Health Canada-approved girth filler.
Enjoy Your Life to the Fullest
Male Enhancement Solutions from Inovo – Ottawa's #1  Men's Sexual Health Clinic
Penis fillers work very much in the same way as facial fillers: they provide volume where needed. Injected directly into the penis, this enlargement treatment has the ability to increase girth, thickness and overall appearance of the penis. Essentially, penile enlargement using dermal fillers can deliver a serious confidence boost and help make you feel comfortable in your own skin.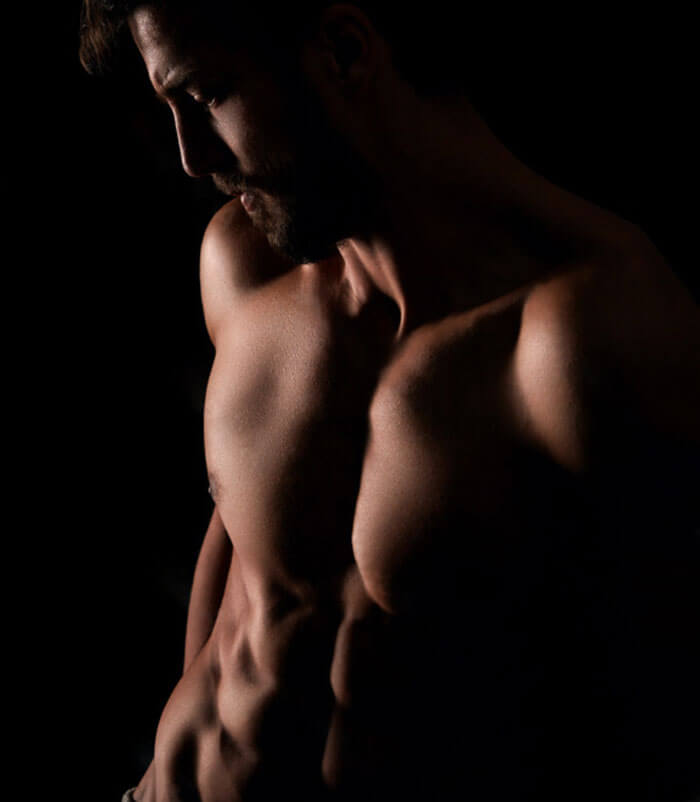 Penis enlargement using fillers has several advantages over the surgical operation with fat grafting, including:
Quick treatment, no more than 45 minutes

Little to no pain following the procedure

No risk of failure

No significant downtime

Immediate results 

Significantly less expensive
Penile girth augmentation with even a small amount of filler makes a significant difference to the appearance of the penis.  The procedure has very few risks and carries a high patient satisfaction rate.
Frequently Asked Questions
How Does it Work?
Penile girth augmentation is performed using a dermal filler – either Hyaluronic Acid or Radiesse. The filler is injected into the shaft of the penis (under the skin, not in the actual organ) to produce a marked increase in girth.  We use a blunt cannula and not needles for maximum safety and comfort. This procedure is performed in the clinic in under 45 minutes using local anesthetic, and is relatively pain-free.  
What Happens After the Treatment?
Following the procedure your penis will be wrapped with a soft pliable material for 2 to 3 days. You would then return for your follow-up visit to have the wrap removed and to review your early results. Any irregularities may then be gently compressed so as to redistribute and smooth out the filler.  You will need to refrain from masturbation or sexual intercourse for a minimum of 3 days but preferably 2 weeks following the procedure.
How Long Does it Last?
In other areas of the body, (face, hands) the typical duration of dermal fillers is 12 months for hyaluronic acid fillers and 18 months for Radiesse. Penile fillers, however, will last much longer. This can often be twice as long, with some amounts of filler remaining up to three times as long (3-4 years).
Increasing penile girth with dermal fillers has many advantages over a surgical augmentation, not the least of which is the cost—about a third the cost of the surgical procedure.  Also, future volume addition is more accessible allowing for progressive augmentation as well as maintenance of augmented effects.
Innovation and Excellence
We are a renowned medical clinic in Ottawa run by fully licensed and professional MDs
We offer the latest technologies and procedures
We bring experience, care, and artistic skill to all of our treatments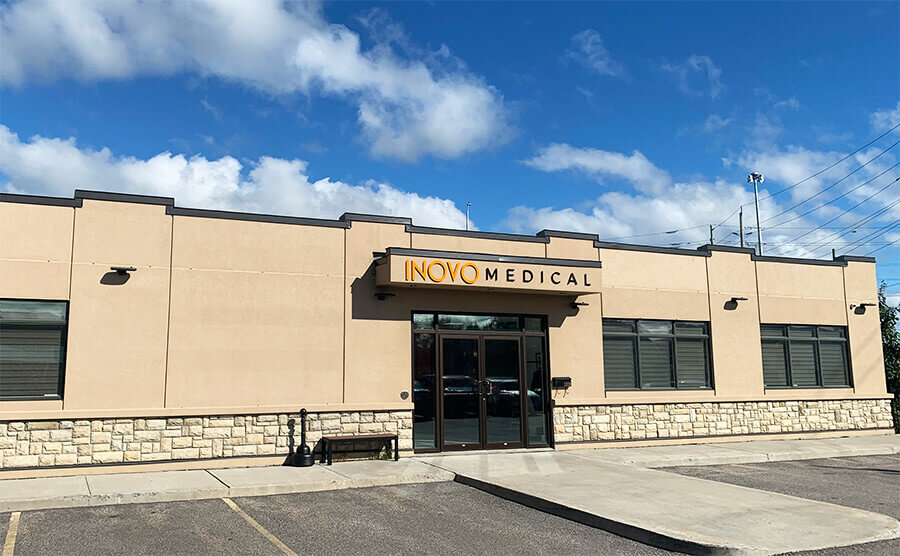 Interested to see if Penile Girth Filler is right for you? Contact Inovo Medical today!
It's easy to get started - just fill out the form below and we'll contact you to discuss your options. Or, you can feel free to give us a call today at our clinic in Ottawa: (613) 604-0480