Dermal Fillers in Ottawa
Whether you have thin lips, deep wrinkles in the face and hands, or you've just noticed a loss in volume with age, you've probably thought about dermal filler injections. If you're just learning about cosmetic fillers, we're here to help answer any questions you may have about this effective treatment.
 CURRENT PROMOTIONS
All Dermal Fillers
15% OFF
What are Dermal Filler Injections?
Dermal fillers are of the hyaluronic acid (HA) family. The body produces the HA substance, which plays an essential role in moisturizing the skin and restoring its natural volume. Designed for men and women of all ages, a dermal filler is a rejuvenation product that can yield immediate results, and is recognized for its natural appearance. Dermal fillers preserve facial expressions and do not immobilize the face.
The procedure is virtually painless. The needles used are very fine and the patented formula of dermal filler contains a local anaesthetic to optimize patient comfort. A single treatment can discreetly and symmetrically redefine facial contours for a period of about a year.
What areas can be treated with dermal fillers?
At Inovo Medical, we offer filler injections for the lips, cheeks, nose, jaw, forehead, around the eyes, between the eyebrows, the chin, nasolabial folds, smile lines, and even the hands.
Lip Fillers in Ottawa
Lip fillers are a popular method of lip enhancement. These injections add volume, shape and structure in order to produce healthier-looking, fuller lips. A few treatments can make thin lips become plump again. See some results from Ottawa lip injections above!
Dermal Fillers for Nose
Dermal filler can be an excellent alternative to nose surgery. Using Radiesse®, we can add symmetry back to your face and fix common issues like a droopy nose tip or a prominent dorsal hump. Though the procedure involves adding filler to your nose, it can actually make it appear smaller, by lifting and contouring your nose in the right areas and bringing your measurements into proportion.
Dermal Fillers for Cheeks, Chin and Jawline
 As you age, you may lose volume throughout the face, which can create wrinkles and facial asymmetry. The cheek is usually the first areas to experience volume loss, which can result in losing volume in other areas such as nasolabial folds.  Enhancing volume around the cheek with dermal fillers can prevent or even reverse the effects of this loss. 

Your jawline and chin are meant to anchor your face. When this area is well-proportioned it can enhance your appearance and give you self-confidence. By injecting Radiesse® over the muscles in this area, we can re-shape it according to ideal aesthetic measurements, giving you a stronger jawline and more solid chin. This method is less invasive and less costly than a surgical procedure, with effective results.
Dermal Fillers for Hand Remodeling
Over the years, the skin loses its natural volume and then sags, which gives the hands a bony, withered appearance. A few strategically-placed injections can fill out the skin of the hands, which causes prominent veins to disappear.
Nipple Fillers
Nipple fillers are becoming more popular in recent years as an effective and non-invasive method of increasing the volume, shape and size of the nipple. Your own preference plays a big role in this procedure – we can customize to achieve whatever look you desire!
Dermal Fillers for Deep Wrinkles
Dermal filler injections can smoothen out deep facial wrinkles (also called static wrinkles). They normally occur on the forehead, between the eyebrows, and around the mouth. 
Tear Trough Fillers for Dark Circles
Dermal fillers are particularly effective in softening the face and smoothing eye circles. The eyes are the main vehicles for conveying facial expressions, which is why wrinkles around the eyes, crow's feet, and eye circles are often the first signs of aging noticed.
By using dermal filler and injecting it into the targeted under-eye area, we're now able to effectively eliminate dark circles, bags, or "hollow eyes".
Belotero®
Belotero® offers a line of hyaluronic acid fillers with a wide range of consistencies for lip augmentation, smoothing and filling wrinkles, and restoring volume in the face. At Inovo, we use Belotero® Intense for deep and severe lines and lip volume. The product includes the anesthetic lidocaine for extra treatment comfort, and the results of a treatment can last up to one year.
Radiesse®
Radiesse® offers calcium hydroxylapatite-based dermal fillers that are used for smoothing moderate to severe facial wrinkles and folds, such as nasolabial folds (the creases that extend from the corner of your nose to the corner of your mouth). Radiesse® is also used for correcting volume loss in the cheeks, jaw, chin, undereye, and back of the hands. (For other areas please inquire!)
Teosyal®
The Teosyal® range of products consists of unique dermal fillers. Each is specific to treating different areas of the face and achieving different results, from lip augmentation to prevention of fine lines and wrinkles under the eyes. At Inovo, we offer Teosyal® Kiss, Teosyal® Global Action, Teosyal® RHA-3 and Teosyal® RHA-4.
Redensity [I]
A mix of highly concentrated hyaluronic acid and essential nutrients for complementary effects on skin cell regeneration and health. Designed by Teosyal® for the prevention of wrinkles and rehydration of the face, neck and neckline, Redensity I will provide long-lasting results. For optimal results, Redensity I is best delivered using the Beauty Booster Delivery device (see below).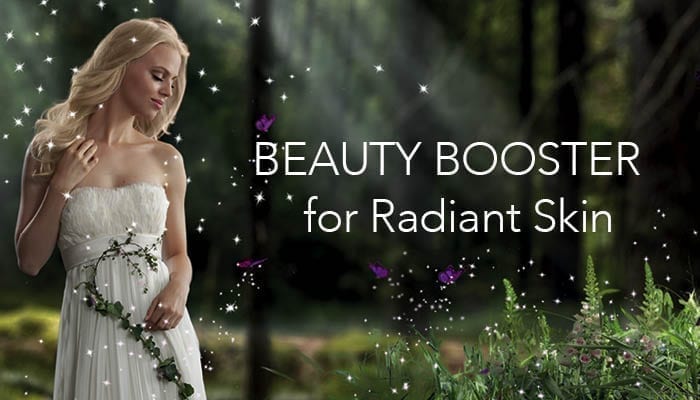 The Beauty Booster Treatment
An Innovative Anti-aging Procedure
The Beauty Booster treatment is a minimally invasive facial cosmetic procedure that combines the technology of the V2 Injector and Teosyal Redensity [I]. Using the V2 Injector, we deliver a precise and controlled amount of Redensity [l] into the top layers of the dermis.
Teosyal Redensity [I]'s unique mix of anti-aging vitamins, minerals, anti-oxidants increases the hydration in the papillary dermis while improving skin recovery. Fibroblasts inside the papillary dermis stimulate new collagen and elastin production, bringing about a thicker and more elastic dermis.
FAQs About Dermal Fillers
What areas can I treat?
Dermal fillers are an amazing way to reshape and contour areas of the body. Our most popular areas to treat are lips, cheeks, nasolabial folds (smile lines), jaw, chin, and nose. We can also treat areas of the body such as the nipple and hands. Please inquire for more areas!
Are dermal filler injections right for me?
Getting dermal filler is a huge decision and we're here to help you make the best decision for you! Our highly trained medical staff and Doctor will be available to answer all questions and ensure you look your best when leaving. Dermal fillers are excellent options to help contour the face and create fuller features we often lose with aging.
Are dermal fillers safe?
Yes! Side effects are very minimal and can often be avoided when done by a highly trained professional. Here at Inovo Medical, our medical staff is highly trained and experienced to ensure the safety of your procedure.
How long does one session take?
Typically, each session at our clinic in Ottawa lasts around 45 minutes.
Does the treatment hurt?
The pain is minimal, as we use numbing agents to ensure comfort throughout the entire procedure. Our fillers also have lidocaine in them, which help to numb the area being treated and allow for minimal pain.
What should I do immediately after the treatment?
Following your dermal filler treatment, please gently ice the area to help with any swelling or discomfort.
When will I start to see results?
You will see results immediately after treatment. These results will slightly change over the course of 2 weeks as swelling and bruising subside. Following these 2 weeks you will see the final results of your treatment.
How long do the results last?
Results last upwards of 6 months. Certain fillers such as our Radiesse option lasts upwards of 12 months, with our lip fillers and softer dermal fillers such as Teosyal typically last around 6-8 months.
Can I get multiple injections?
Of course! Please ensure you wait 2 weeks before injecting again as swelling and bruising to the area must fully settle. If you'd like to add more to create a more dramatic appearance, please contact us.
Are there any side effects I need to know about?
Side effects of receiving a dermal filler treatment could be bruising, swelling, and mild pain. If the side effects persist or you have any aftercare questions, please call the clinic immediately to discuss.
Are lip injections safe?
Yes! Side effects are very minimal and can often be avoided when done by a highly trained professional. Here at Inovo Medical, our medical staff is highly trained and experienced to ensure the safety of your lip injection procedure.
For more information on the safety factors of lip fillers, Ottawa residents can contact us at 613-604-0480.
How much do lip fillers cost?
Our Ottawa lip fillers costs $550 plus HST for a full (1.0ml) syringe.
How much lip filler do I need?
Everyone is different! Depending on the look you are trying to achieve, the amount needed could vary drastically. For more subtle-looking lips, we suggest only using half a syringe. This does an amazing job at creating a slightly fuller appearance without it being too obvious. If you'd like fuller, more dramatic lips, we'd suggest using the full syringe. However, depending on the lip anatomy of the individual, the amount of lip filler needed varies!
How long do lip fillers last?
Lip fillers last upwards of 6 months. As you accumulate filler between each treatment, results tend to last longer.
Book a Lip Filler Appointment Online:
During Your Consultation
Our cosmetic medical staff will meet with you.
We'll go over your unique situation and your goals.
We'll discuss what to realistically look forward to.
We'll present the various treatment options available.
We'll recommend what we feel meet your needs best.
Finally, if you're ready we'll book your treatment.